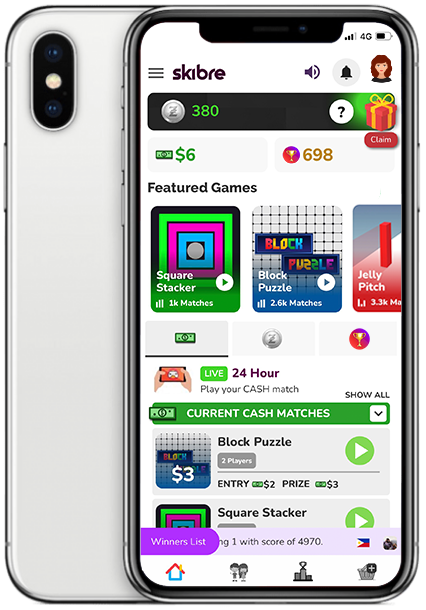 Bring Out The Champion In You
Compete in mobile games, showcase your skill, win prizes and trophies. Skibre is a competitive mobile esports platform that hosts skill-based casual mobile game tournaments. The thrill of the skill-based competition will keep you engaged day after day.
Our Most Popular Mobile Games
Every game is a property for us, where we focus on building for each game with players, competitions, influencers and rewards.
Win-Win Partnership For Game Developers
Boost your game success. Our competition platform brings social tournaments and prizes to your games. We drive long-term player retention, revenues, engagements & acquisition. You focus on creating amazing gaming experiences.
Partner with Skibre and generate market-leading returns. Get started today! Write to us at developer@skibre.com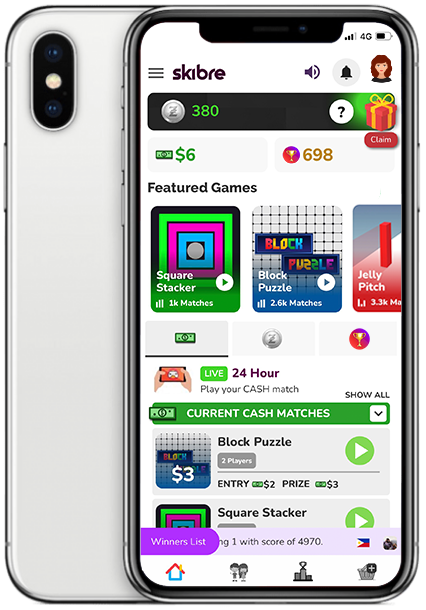 Key Skibre Features
The thrill of the skill-based competition will keep you engaged day after day
Prizes & Trophies
Win prizes & trophies playing your favourite mobile games.
Social Leagues & Leaderboards
Participate in leagues and tournaments.
100% Legal & Secure
Player-matching technology ensures fairness. Anti-cheat technology built for trust.
Coins & Virtual Goods
Earn Coins and participate in tournaments. Buy virtual goods like wallpapers, profile frames, gifts and more.
Skill-based Competition
Our games are skill-based. Our technology matches every player based on their level of skill.
Popular Game Genres
Arcade, puzzle, action, sports, word, quiz and more.
Here is what our users are saying
Super App!
This app is awesome. I got to play Fruit Chopper with my BFF! It was very fun and reminded me of the old days of fruit ninja.
Most exciting game ever!
Most exciting game ever. Nearly at the 10k ticket mark! Efficient!
Fun, addicting and challenging
Every single game is so much fun, addicting and challenging. But I only have one problem, can you please change the color yellow green into green in the game square stacker? I am having a hard time identifying both colors as they are almost the same shade in my eyes
Have fun with friends!!
Entertaining and fun app! i can interact with others. have fun with friends!
Addicting, Amusing, Stress Relief, Challenging!
Addicting, Amusing, Stress Relief, Challenging. I like the changes with every new version as well as new features. also like how often updates are made for the game and also the graphical changes. The gameplay, graphics, controls are just Exquisite.You can even play with ur friends